2021 Colors of the Year - Illuminating & Ultimate Gray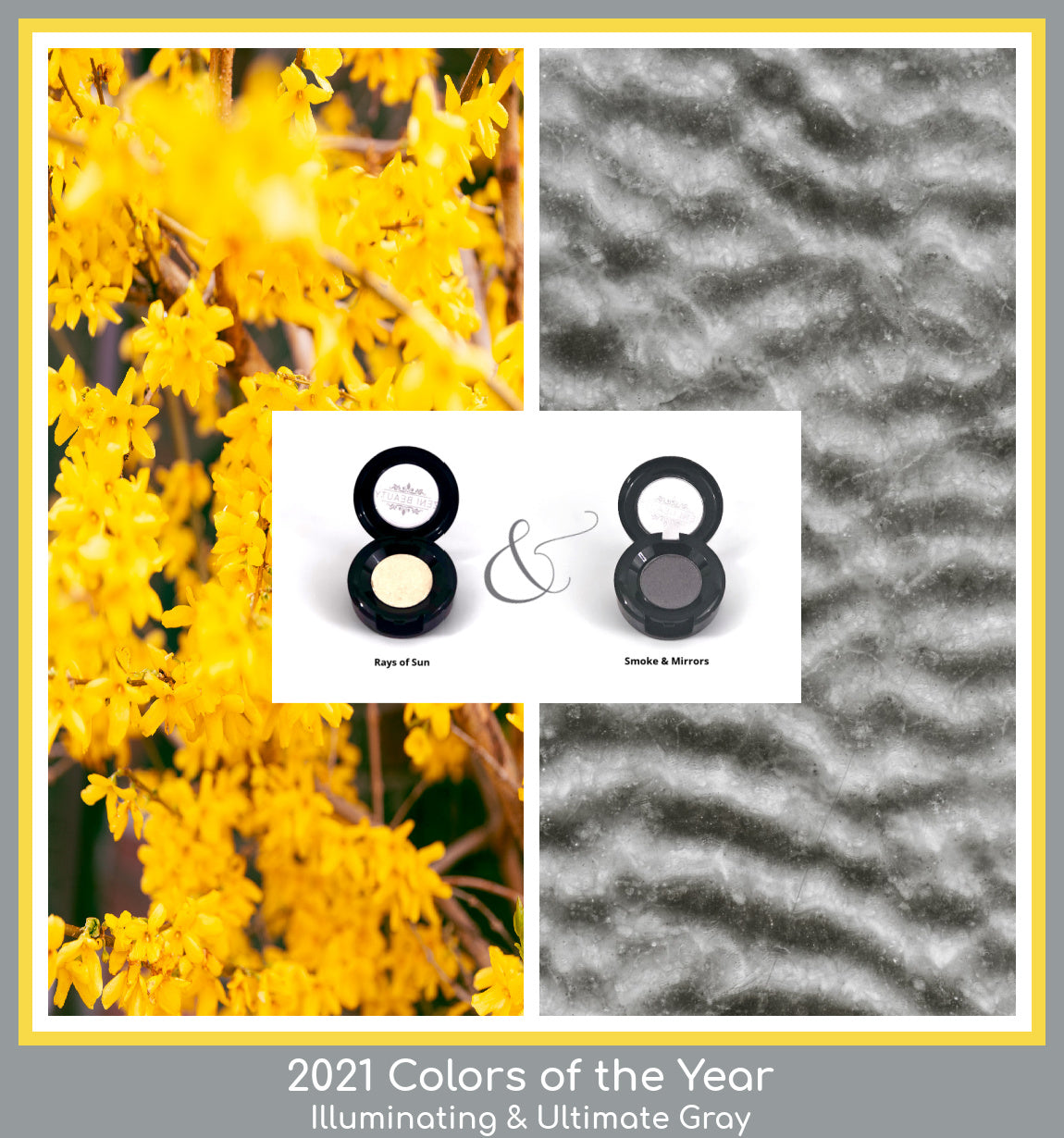 This month we're welcoming in the New Year with Pantones 2021 colors of the year Illuminating and Ultimate Gray. The pair are the Yin/Yang of the color world and inspires feelings of harmony, the balancing of opposites. This dynamic duo conveys a message of strength and hope that is innate and enduring. You will see this combination in fashion and home décor all year long! This months product feature is an eyeshadow pairing - Rays of Sun and Smoke & Mirrors.  These two colors will kick off our "Create Your Own Palette" product launch. See our Zeni Specials for more information. 
We wish you and your family a healthy, happy and prosperous New Year!
Ciao Bella,
Minna 
|
Posted on January 05 2021