March's Color of the Month - Burnt Coral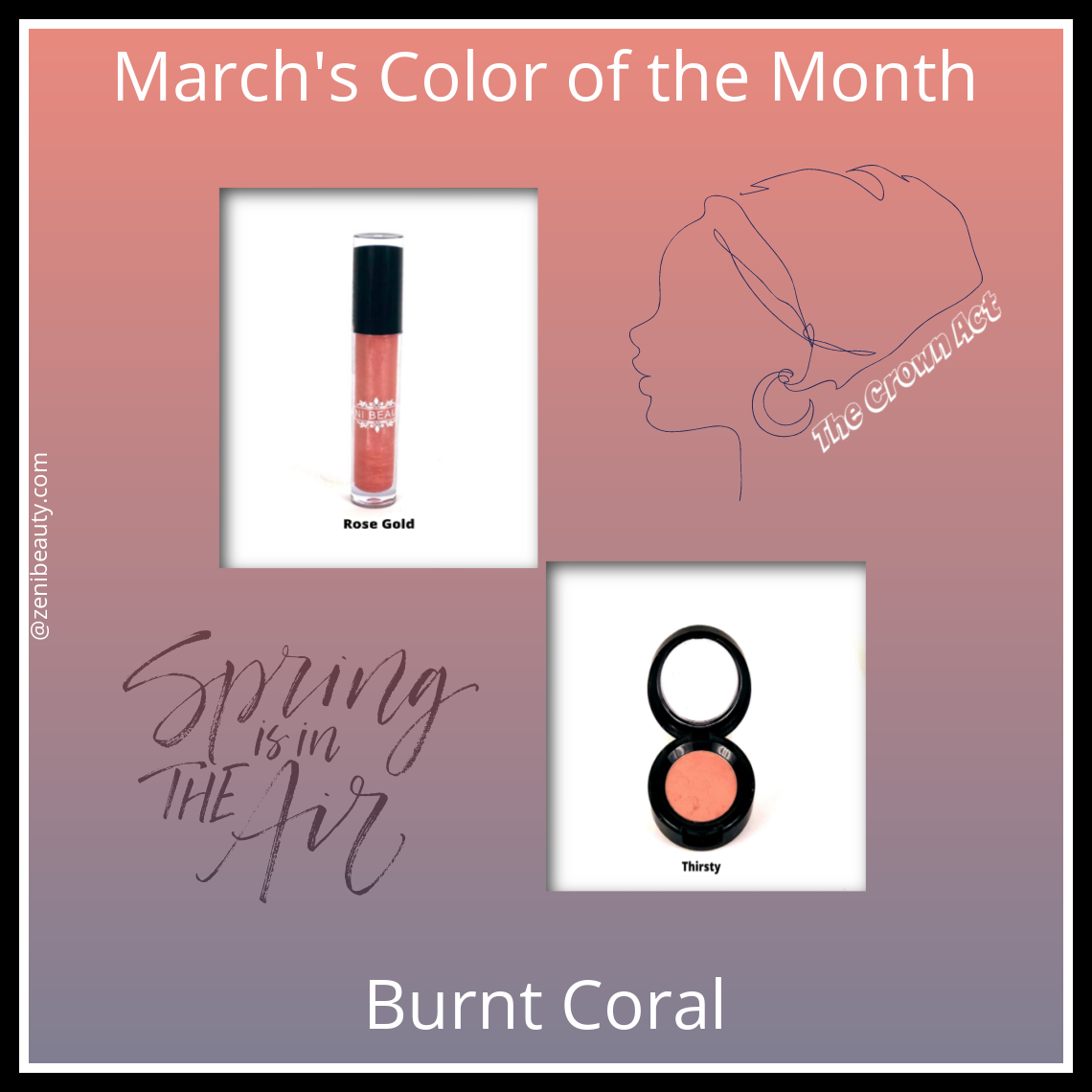 We're celebrating Women's History Month, The Crown Act and Spring!
Burnt Coral is March's color of the month, taken from Pantone's Spring/Summer 2021 color collection. This muted coral shade gives your skin a warm natural glow! This soothing color exudes feelings of openness and approachability!  Our March color collection is called Girl Power!  This grouping includes our best selling Fantasy Lip Gloss "Rose Gold" and our multi-purpose blush "Thirsty". Use the code CROWNON to receive 10% off any purchase this month. Enjoy the upcoming spring season and Women's History Month. 
Ciao Bella,
Minna  
Note:
On Friday March 5, 2021 CT Governor Ned Lemont signed the CROWN Act into law. The CROWN Act short for Creating a Respectful and Open World for Natural Hair seeks to end hair discrimination often experienced by Black women for their natural and protective hairstyles.  Connecticut joins the likes of California, New York, New Jersey, Maryland, Virginia, Colorado, and Washington, who have all banned discrimination based on hairstyles like braids, locks, bantu twists, weaves, and wigs.
|
Posted on March 08 2021