May 2022's Color of the Month is Bubble Gum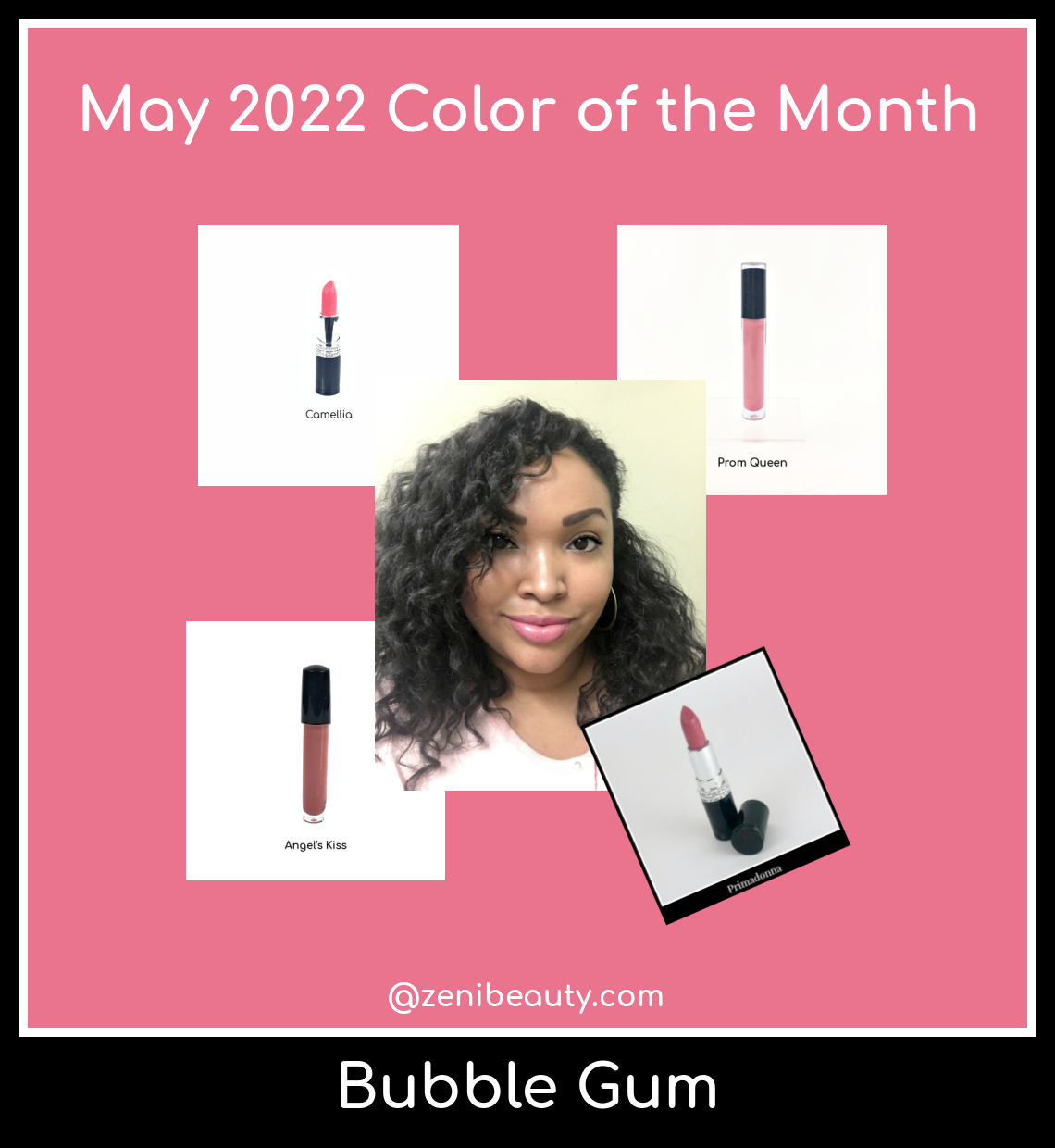 Happy Mother's Day - use code: momsrock for 20% off the entire month of May!
In honor of love, positivity and feminine energy I chose Bubble Gum as May's color of the month! Taken from Pantone's London Spring/Summer 2022 color collection. This beautiful, eye-catching shade of pink sends messages of playfulness and positivity! Attractive and soothing, this pink is hypnotic and will draw people to you like a moth to a flame! We've got several shades of this color in our collection (it's really close to my all-time favorite color). Try Primadonna lipstick as pictured on Alana as well as Prom Queen Fantasy Lipgloss, Angel's Kiss Velvet Matte Lip Stain and Camellia Lipstick to name a few.  We also have Angelica Illuminating Powder that will go perfect with any of the above lip colors.  Take advantage of our 20% off mother's day discount and restock/refresh your makeup now.  Enjoy the May flowers and add a little Bubble Gum to your makeup routine.
Ciao Bella,
Ms. Minna